Description
Protection from Cell Phone Radiation
Multifrequency Filter Protection for RFR / ESD / LF / ELF
The SPIRO® CARD is a small and light card capable of filtering EMF radiation and protecting you from the emission of your personal devices (smartphones (5G), smartwatches, and other small wireless devices).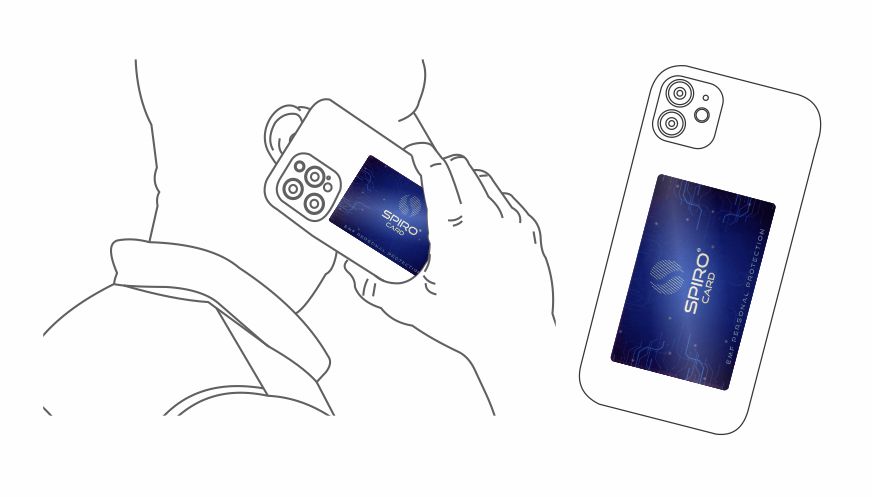 MADE FOR: 
To filter and protect from harmful direct radiation emissions from electronic devices such as: Cell phones 3G, 4G, LTE, 5G (Sub6) / WiFi 2.4, WiFi 5, WiFi 6 / Bluetooth 5. Smartwatches / Tablets / Bluetooth Headphones; including static fields and ELF energy generated by device functionality.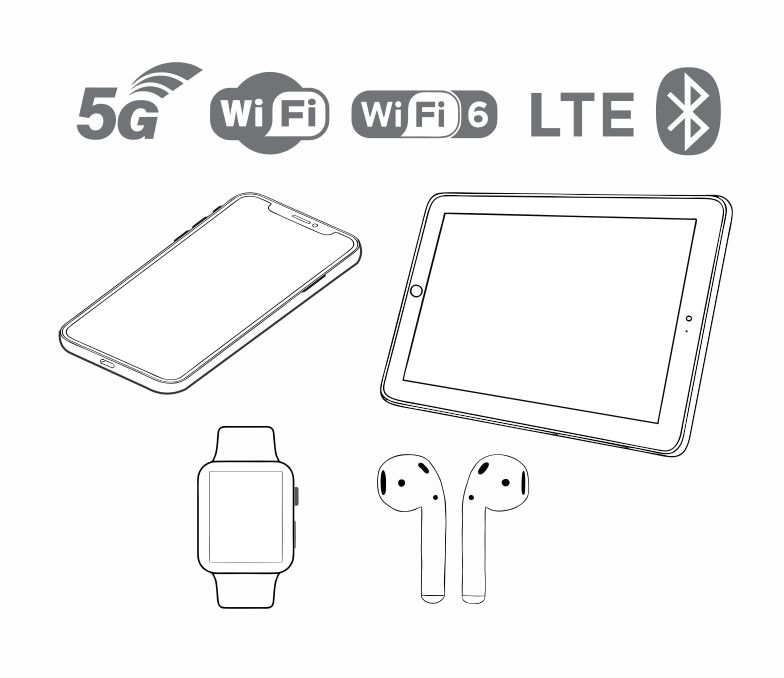 How does it work?
The SPIRO® CARD is based on NOXTAK's patented and scientifically-proven technology: a nano-composed material (nanotechnology) that filters out the interferences and disturbances in artificially-generated EMF radiation by organizing radiation spins (Spin Radiation Organizer – SPIRO®), which makes it behave the same way as beneficial natural EMFs.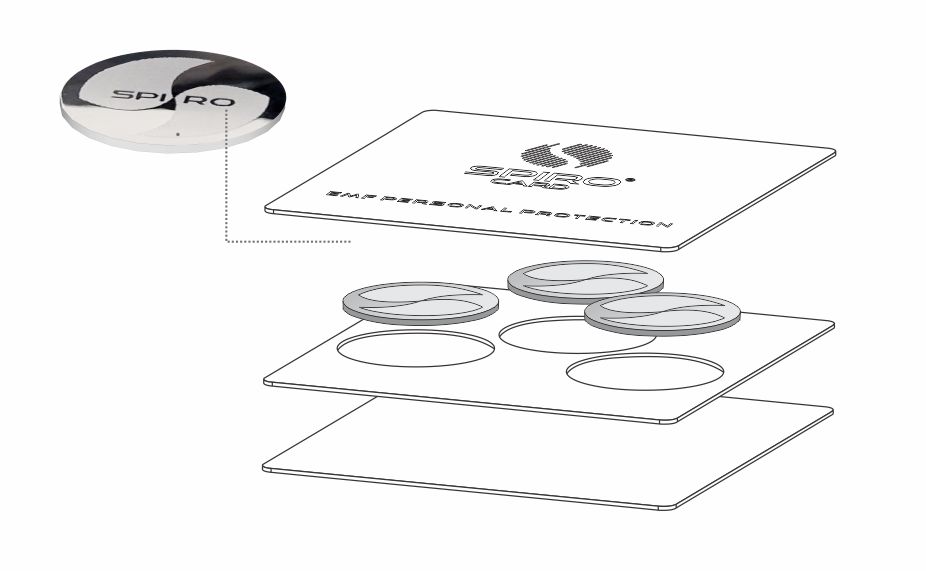 This product contains 3 broad-spectrum SPIRO® films, giving it a protection area of 40 square feet or 3.8 square meters.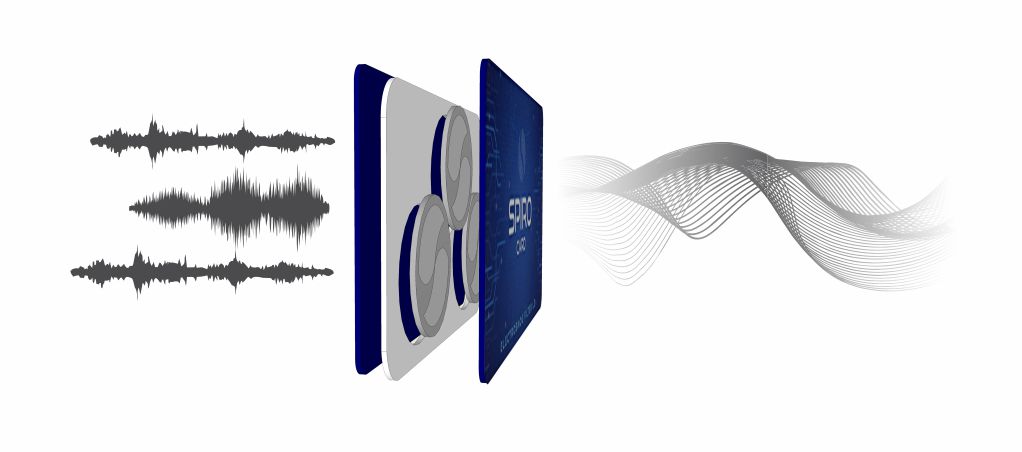 Unlike anti-radiation products, the SPIRO® CARD is the only solution that protects you from cell phone radiation while improving the connectivity, functioning, and energy efficiency of your device.
How to use it?
We recommend placing the SPIRO® CARD directly on your mobile phone or tablet, preferably between the case and the device. The card has a protection and filtering power capable of covering the emission of a 5G cell phone or an electronic tablet and, additionally, two Bluetooth wearable devices, such as a smartwatch or wireless headphones.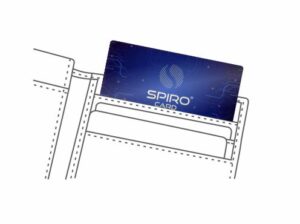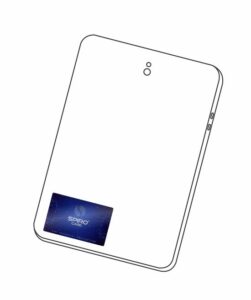 It is not designed for protection from high-power external emissions, although it can mitigate harmful effects of external emissions other than personal devices, especially background radiation emissions present in parks and public places. Take it with you wherever you go. Alternatively, you can carry it in your bag, wallet, or pockets. As additional protection, some users use a second card to ensure greater protection in average public environments.

Benefits of the SPIRO® CARD
Protects against the absorption of harmful radiation

Reduces interferences on the devices it interacts with

Optimizes the device's connectivity and battery efficiency
Clinical studies have shown that SPIRO® CARD users improve concentration and physical performance, as well as decrease stress-related mood swings. An increase in such benefits was reported with the time of use. Studies were carried out on HRV (Heart Rate Variability), stress tests, and sleep quality tests.
TECHNICAL SPECIFICATION
SPIRO® Filtering Power: 1,0 (3 SPIRO® Films)

Power Density RFR: 0,73 mW/cm² / 73 µW/cm²

AC Electrical Field Capacity: 1.08 v/m (ELF)

AC Magnetic Flux: 30 mG / 3.0 uT 

Durability: 7 years (test in process)

Range of Action Radius: 3.61 ft / 1.10 m (Spherical)

Range of Action Diameter: 7.22 ft / 2.20 m  (Spherical)

General Area of Influence: 40.86 ft² / 3.79 m²

Film Frequency Range: 0 Hz to 3 x 10¹² Hz (300 GHz)

Films Curie Temperature: 1011.2 °F (544 °C)

Made for Telecommunications from 0.3 GHz to 8 GHz